Indiana, Myanmar churches blend children, youth
by | 02 Oct 2019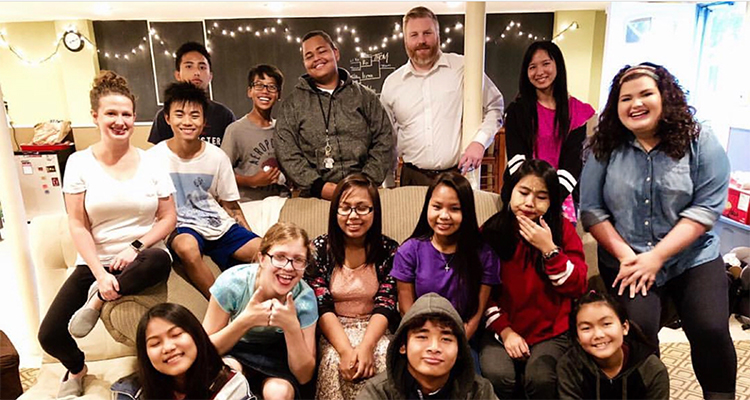 The Southside Church of the Nazarene in Indianapolis has embraced a congregation of immigrant Matu families who have fled religious persecution in Myanmar to raise their families as Christian in the United States.
The two groups share a building, worship together quarterly, and ensure their children and youth attend the same weekly programs at church.
"We have a very close bond between the two congregations," said Ray McCrary, pastor of the Southside Church of the Nazarene. "When we have even just a church work day, a lot of people from both congregations will participate, and there's a lot of fellowship that takes place there."
Pastor Zozum and the Matu parents asked the Nazarene church to incorporate their children and youth into what the church was doing for its own kids.
The Matu parents recognize their children are quickly becoming American, so they want them to blend with American children and teens at church.
"It's very difficult for them. Their parents are fully Matu, everything they know is still Matu," said Rachelle Fish, director of family life at Southside church. "The children come over here at 7 or 10 years of age, or sometimes younger, and now they're American kids. It's causing a lot of stress to both parent and student. So we do a lot of counseling on just trying to help parents and kids through those hurdles."
Fish recently taught a parenting class for the whole church about how to raise children amid the benefits, risks, and dangers that social media presents.
"The Matu parents had no idea about security, or predators that are online. That's a completely new world to them," Fish said. "They moved here as refugees to make a better life for their family and be able to live out Christianity, but there's this whole other realm of negatives here because of what our teens and children have at their fingertips every day in America. It's subjects like that where it's so important that we come alongside and kind of help those parents understand about how to raise a kid in America."
The children and youth leaders have not changed their approach for the blended group of American and Matu youth, but they try to ensure there is ample space for simple relationship building and informal discussion.
"We make sure that I and the youth leaders have time to enjoy that kid that evening and not have all these different things that we have scheduled," Fish said. "They have a lot of questions."
Fish added that the teenagers from both cultures benefit from their relationships with one another: the Matu teens are able to openly enjoy a larger network of Christian peers, and the Americans are learning through first-hand stories of religious persecution.
"It's very eye opening to [the American teens], and also, in our Matu community the children are a lot more obedient and respectful, so that's been very nice to have that rubbing off on some of the others," she said. "It's a really cool feeling when we all come together. It feels like one family."