Eddie Estep appointed Kansas City district superintendent
by | 01 Feb 2018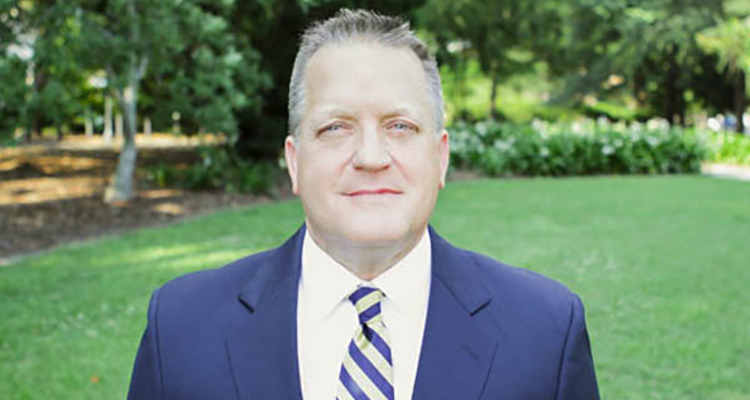 Edward "Eddie" Estep has been appointed as superintendent for the Kansas City District in consultation with the District Advisory Council and Board of General Superintendents. Gustavo A. Crocker, general superintendent in jurisdiction, made the appointment effective 1 March.
Upon the election of Jeren Rowell — then superintendent of the Kansas City District — to the office of president of Nazarene Theological Seminary, the District Advisory Council created a candidate profile based on the district's current needs. Many names were considered by the council, and it recommended a list of potential candidates to the Board of General Superintendents for their approval, eventually deciding upon Estep.
Estep is currently superintendent of the South Carolina District, a position he has held since 2006. Prior to this, he pastored churches in Columbus, Ohio; Maysville, Kentucky; Ripley, West Virginia; and Parkersburg, West Virginia.
"I am pleased to conclude such an engaging process of consultation with the appointment of Eddie Estep," Crocker said. "Dr. Estep brings to the table years of experience as district superintendent, pastor, and as a trainer of new district superintendents on the USA/Canada Region and abroad. He will certainly help the district continue with its outstanding trajectory of leadership, mission, and outreach for the sake of the Kingdom and to the glory of God."
Estep served on the Board of Trustees for Nazarene Bible College, Nazarene Theological Seminary, and Mount Vernon Nazarene University. He also served as secretary on the MVNU Board and on the Regional Course of Study Advisory Council for the USA/Canada Region. Estep served on various district boards in Eastern Kentucky and Central Ohio and as district Nazarene Youth International president for West Virginia North. He was elected to the Church of the Nazarene's General Board in 2005 and currently serves on the District Superintendents' Advisory Council and on the Board of Trustees for Trevecca Nazarene University as vice chairman.
Eddie and his wife, Diane, currently reside in West Columbia, South Carolina.