NNU celebrates the lives of two former professors
by | 18 Aug 2017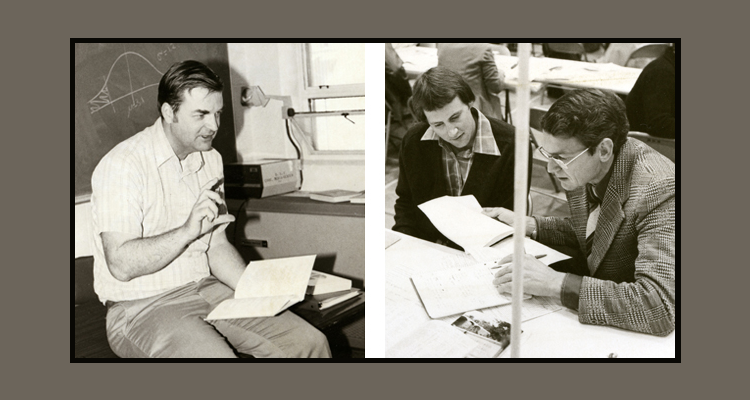 Former Northwest Nazarene University professors and supporters Gary Ganske and C.S. Cowles passed away in August. Ganske and Cowles will be greatly missed by the NNU community—their colleagues, students, and friends.
Gary Ganske passed away on 4 August 2017 at the age of 74. Coming to NNU in 1975 as a professor of mathematics, he was dedicated to instructing and building relationships with his students. During his tenure, he served as the faculty chair, vice chair and chair of the science and mathematics division. Ganske retired in 2009 after 34 years of teaching at NNU.
"Gary was a wonderful colleague and friend," said Dr. Dan Nogales, dean of NNU's College of Arts and Sciences. "Gary loved teaching and helping young people grow in all aspects of their life. All students that had Gary loved him, even if they didn't love their grade. Students always came first in his professional life as his family was first in his personal life. He was a great example of a Christian educator."
Ganske is survived by his wife, Karen, as well as his daughter, son, daughter-in-law, and two grandchildren. A memorial service to honor and celebrate Ganske's life will be held at 11 a.m. on Friday 18 August at the Nampa College Church of the Nazarene.
C.S. Cowles passed away on 7 August 2017 at the age of 82. After many years of pastoral ministry, Cowles came to NNU in 1975 as a professor of religion and theology. While teaching full time at NNU, he was interim pastor for 10 local congregations. In 2001, Cowles left NNU to teach at his alma mater Point Loma, and later Indiana Wesleyan University. In addition to teaching and preaching, he also published four books, numerous religious articles, and adult Sunday school materials.
"C.S. Cowles' love and passion for Jesus was the foundation of his life and ministry," said Dr. Brent Peterson, dean of NNU's School of Theology and Christian Ministries. "Dr. Cowles was a passionate professor and a gifted and spirit-filled preacher. In many ways, Dr. Cowles continually lived as a bridge builder between the local church and the academy. He sought to pastor his students just as he sought to instruct and educate his parishioners. While the contexts varied, Dr. Cowles desired that the love of Christ that had transformed him, would transform each and every life God brought him into contact with."
C.S. is survived by his wife, Marjorie, as well as their four children, their children's spouses, and 15 grandchildren. A "Celebration of Life" service was held on Tuesday 15 August at Nampa College Church of the Nazarene.