Radio ministry brings hope during Ebola crisis
by | 15 Dec 2016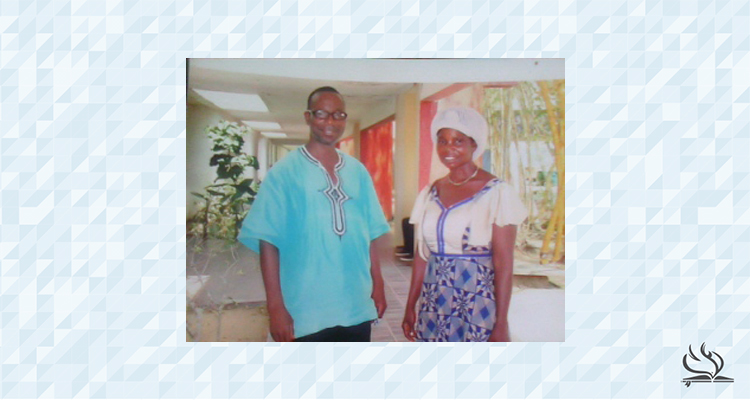 When thousands of Ebola-stricken people in Karnplay City, Liberia, were separated into quarantine camps to prevent the disease from spreading, Nazarenes took an innovative approach to reach them with the hope of Jesus and also combat myths and disinformation about the disease.
Liberia's Ebola outbreak in February 2014 brought fear, isolation, sickness, and death. Most of the sick were confined to government-assembled camps for at least one month. The only outside people they could see were government-assigned teams headed by District Health Officer Aaron Glay.
Pastor Tee Latahn and his wife, Bouyanue, live in Nimba County and help oversee 10 churches on the Liberia Central District. Since 2002 they have used a regular radio broadcast in the Dan language as a means of introducing the Church of the Nazarene to listeners, and explaining the denomination's Articles of Faith to the nearby communities.
During the Ebola crisis, knowing that his radio program would reach into the camps even though church volunteers couldn't, Pastor Latahn decided to orient his radio programs to educate people about Ebola. He also taught about Christ and the Church. Since the crisis has ended, the station now airs information about HIV/AIDS and human trafficking. In addition to the radio broadcasts, the Nazarene church, along with the Trumpet Baptist Church of Ganta, donated food to the quarantine camps, such as rice, cassava, greens, and oil, and hygeine items, including soap, to help ease some of the rough conditions at the camps.
Many people in the camps became Christians through listening to the radio show, and some are now part of the Nazarene church.
Matthew Duo is an herbalist and lives in Gbaylay Town, Liberia. Before people knew what Ebola was, Matthew was called to treat a little girl, Josephine, who was very sick. The village chief, Kanyea, among many others in the village, came to visit her.
"Traditionally, when one is sick, all go to comfort them," Chief Kanyea said.
Tragically, Josephine passed away, the first victim of Ebola in Karnplay. When sources linked her death to Ebola, all who visited her and all close to her were sent to quarantine camps, including Chief Kanyea and Matthew. They were originally quarantined for 21 days, but in their last week of quarantine, Josephine's father came down with the virus and also passed away. This extended their quarantine period an additional 25 days.
Chief Kanyea and Matthew both say that the Karnplay Church of the Nazarene helped immensely by praying on the radio and providing various materials during their time in the camp.
After staying in the camp for approximately 46 days, the men were allowed to go back home, but their troubles did not seem to end.
"After being quarantined, times got hard. There was no more assistance from anyone but the church, but we are very thankful for them," they said.
Soon after their quarantine time, the Karnplay Church of the Nazarene invited Chief Kanyea and Matthew to their Sunday worship service and then had a special thanksgiving program for them.
"At that time, all people associated with quarantine and Ebola were stigmatized and were not accepted by many, including close family members," said Pastor Latahn.
Chief Kanyea, Matthew, and many others are thankful to have had support from the church during this difficult time.
Because of the outpouring of love from Christians everywhere, and specifically in Karnplay City, God made a way in the hearts of many Ebola survivors and people formerly quarantined. As a result, Chief Kanyea and Matthew both came to Christ, along with Josephine's elder brother and many others.
Though tensions and circumstances have improved greatly, some Ebola survivors are still not completely recovered from hardship.
Pastor Latahn, Chief Kanyea, and Matthew ask for prayer from the global Church for acceptance in their communities, more resources to educate their children, and for the prosperity and funding of the radio station that has brought knowledge and hope to thousands of people across Liberia. The Nazarene program will continue to emphasize the Wesleyan tradition and the holiness doctrine.    
"The one thing that helps greatly is knowing that Christians everywhere are praying for us," Matthew said.