Nazarenes in the News: January 2020
by
| 31 Jan 2020
Image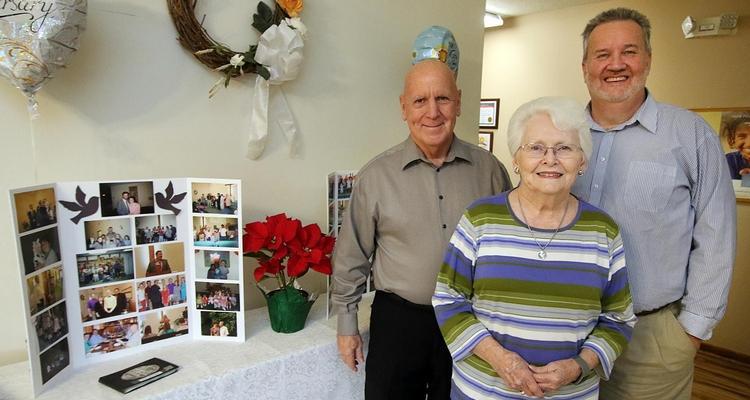 Nazarenes in the News is a compilation of online news articles featuring Nazarene churches or church members.
Eastside Church of the Nazarene is changing lives in North Carolina
(Gaston Gazette, 16 January) When Larry and Carol Smith first moved to Gastonia in 1977, they couldn't have imagined helping to start a new church. Fast forward to 2020 and the couple stood back and watched as Eastside Church of the Nazarene celebrated its 35th anniversary.
When the Smiths moved to the area, they started out at First Church of the Nazarene in Gastonia.
"After we were out there for a little while we thought that the Nazarene church was going to be growing in this city, so we thought it would be a good idea to have one growing on the other side of the city, too," said Larry. "We also had an idea that we could reach this community and there would be people that might want to join something new like this."
Led by the Rev. Wayne Thomas, around 38 individuals from 14 families came together and in 1984, got permission from the Church Board and District Superintendent Oval Stone to branch out on their own.
For the rest of the story, click here.
Oklahoma church volunteers pack more than 100,000 meals to feed hungry children worldwide
(Koco News 5, 27 January) More than 500 volunteers gathered at Bethany First Church of the Nazarene Sunday to pack 108,000 meals to help feed hungry children worldwide.
The church is teaming up with nonprofit Feed My Starving Children. The meals will be sent to 70 countries, officials said.
For the rest of the story, click here. 
Helping the homeless in Massachusetts
(Wicked Local Wareham, 12 January) There were a handful of young men gathered outside Emmanuel Church of the Nazarene Saturday night, waiting for the doors to open.
The smell of the Portuguese Kale and Chorizo soup simmering on the stove and a meatloaf that Dori Woodis was working on in the kitchen would make anyone hungry, but tonight she was feeding people that really, truly, are hungry.
Woodis, along with church volunteer Nicole Mott, were working in the kitchen with Nancy Lima as her husband, Mike Lima, set up for makeshift sleeping areas for an expected crowd of about 20 inside the church.
"I think it's turning out well," said Woodis as she checked on the meatloaf. Above her head was a scripture reading from the Book of Psalms: "For He satisfies the thirsty and fills the hungry with good things."
That's the job that the volunteers in Wareham's annual emergency homeless shelter - parishioners from Church of the Nazarene and several other Wareham churches - take on each winter.
For the rest of the story, click here.
Stories to share? Send them to news@nazarene.org
--Compiled by Nazarene News