Guatemala district trains more than 300 leaders
by
| 19 Nov 2019
Image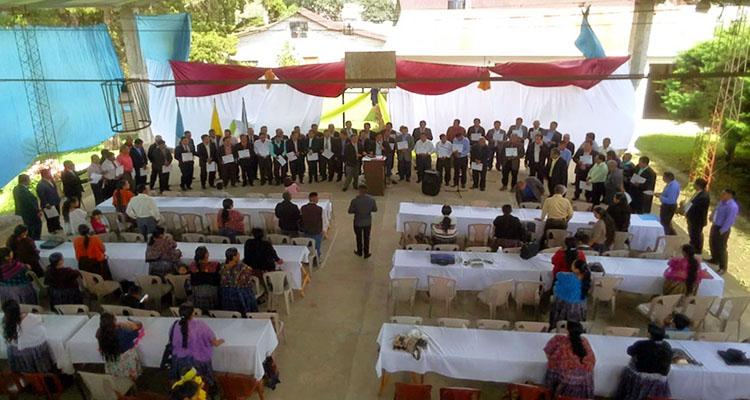 The Verapaz North District in Guatemala celebrated as more than 300 pastors and lay ministers received certificates of participation in a series of workshops to help them better serve in their areas of ministry.
The workshops covered the areas of evangelism, praise, and Sunday school and discipleship. The participants received their certificates of completion at two separate ceremonies.
"Thanks to the power of the Holy Spirit, the church has entered a movement in which Christians are serving with passion and preparation to do all good work in the Lord," said District Superintendent Francisco Cho Si. "May the honor be for our Lord Jesus."
On 5 November, 86 pastors received diplomas for their participation in the training for the ministry of evangelism. This included five shared workshops over a period of five months.
During this time, they received techniques to optimize the work of evangelism carried out by the church. In addition, they were trained in three important aspects: mission planting, church health assessment, and small group movement.
On 9 November, 150 young people received a diploma recognizing them as praise ministers. The training was given by pastors in coordination with the district Nazarene Youth International.
In addition, more than 150 Sunday school teachers received diplomas for their participation in a training that was coordinated by the district leadership. They received, among other workshops, knowing my textbook and how to teach in 45 minutes.