El Salvador woman creates discipleship resources for people with special needs
by
| 25 Jun 2020
Image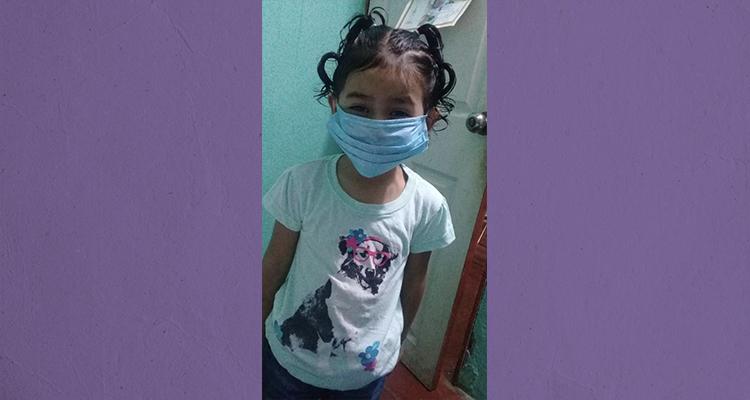 A woman from El Salvador has been developing discipleship materials for deaf people thanks to a friendship she made at college. 
Milagro Cruz is a member of the Monte Carmelo Church of the Nazarene in El Salvador. One day after class, she noticed fellow student Kelyn Barrera communicating with another woman in sign language. Cruz realized that there was no one to interpret for them, so she approached the pair to ask if they needed help. They were grateful for the offer, so Cruz started taking notes to share with the two women. At the same time, she approached Cecilia de Diaz, who coordinates Gift of Love, a special needs centered ministry for the Central District of El Salvador.
"I think Milly (as she is affectionately known) is being touched by God because she has been in contact with several deaf people," said Cecilia de Diaz. "I think that God is working in Milly's life. She is a young woman willing to serve."
As Cruz and Barrera became closer, Cruz learned about some of Barrera's other needs. Barrera's life changed drastically during the COVID-19 quarantine when her daughter's estranged father kidnapped their 4-year-old daughter, Dora*. He said he wanted her to "grow up and talk normally." Dora was missing for a month and a half, and Barrera was distraught. Eventually, with the help of the authorities in her country, she managed to get her daughter back.
Inspired by Gift of Love, Cruz collected items such as clothes and shoes for Dora along with other things to support Kelyn and her daughter. They received the gifts joyfully and with gratitude. Dora, who also speaks sign language, was very grateful for everything she received.
This relationship has inspired Cruz to create resources for the deaf. 
"I was able to combine what I was learning in my education degree with the existing resources the ministry had available to start creating discipleship resources for my deaf friends," Cruz said.
She is currently finishing her degree in elementary education. Inspired by her relationship with Kelyn, she added a minor in special needs education. She is currently learning sign language and braille. 
I love compassion," Cruz said. "That's the main reason I'm going to college and why I decided to specialize in special needs education. I want to be able to help those who have special needs to learn the Word of God."