Brazil NMI conference stresses importance of Nazarene Missions
by
| 22 Oct 2021
الصورة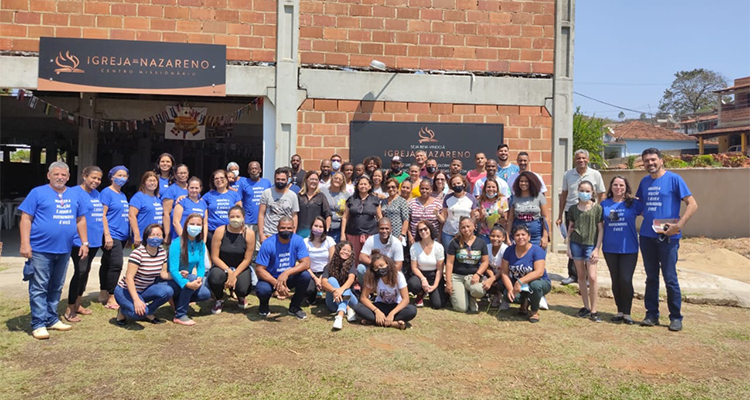 The Rio Baixada I District held its Nazarene Missions International conference 25-26 September in the city of Paraíba do Sul, Rio de Janeiro, under the leadership of the District NMI President Irinaldo Santos. 
The conference organizers were inspired by a woman from a local church's recent journey to becoming a missionary. Rafael Fernandes, NMI president of the Church of the Nazarene in Edson Passos, Mesquita, testified that last year a woman from his church named Luzia Luciana decided to respond to a missionary call and said she was going to work at another agency. He informed her that she did not need to go since the Church of the Nazarene has its own missionary agency. At the end of this year, she will finish the missionary training course and if God allows it, she will be a Nazarene missionary.
Luciana's story emphasized the need to share about the Nazarene Missions networks, both locally and globally, as well as the opportunities to become a missionary that the Church of the Nazarene provides. 
The conference was a time of learning and missionary edification where participants also took communion, which was an emotional experience for many who have been isolated because of the pandemic.
Luciana testified how God has confirmed her call and even covered all her needs even while she is unemployed. After the conference, the attendees were committed to becoming more involved in prayer, giving, education, and discipleship in missions.
"The conference was a blessing thanks to God and the commitment of the presidents, the reception of the church, and the dedicated speakers," Santos said. "Missions, the moving of God through His people, has not stopped. Let it continue to move."