Celebrating the legacy of Neva Skinner
by
| 08 Jan 2021
الصورة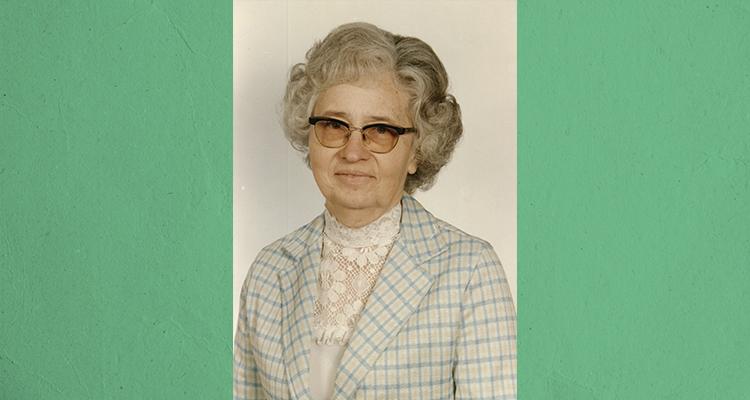 Neva Skinner, 97 of Milton, Florida, passed away 29 December 2020. She served as a missionary to Chile with her late husband, Boyd Skinner. 
Neva Lucile Zimmerman was born 3 November 1923 to Amos and Salome Zimmerman in Decatur, Indiana. She was the last of seven children, and the family faithfully attended West Missionary Church in Berne, Indiana. She met her husband, Boyd, through an arrangement by her niece, who felt that a woman going into missionary work ought to have a good husband who was called to the ministry. She and Boyd were married in 1945. 
In November of 1950, they went to Bolivia as pioneer missionaries sponsored by the Hamilton County Youth for Christ organization. In June of 1952, they volunteered to open a holiness mission in Arica, Chile, so they traveled to start setting up contacts and lay the relational foundation for their work in Chile. They were later joined by two families, the MacFarlands and Terrys. While housing situations caused the Terrys to return to Bolivia, the Skinners and MacFarlands continued to open up new areas and new works all the way into the remote areas of the mountains. 
The Church of the Nazarene General Board voted in 1962 to accept the Chile mission into their works in South America and placed it under the jurisdiction of the Bolivia Council with Harold Stanfield as superintendent. The Skinners were commissioned as Nazarene missionaries as well and returned to Chile that summer to continue their official work in the country with the Church of the Nazarene. During the first 26 years, they were involved in setting up new churches and works in the country, pioneering the Nazarene presence there, including the opening of four district areas.
From 1980 to 1987, Boyd and Neva worked at the seminary in Santiago, Chile. Boyd taught a few courses while Neva served as the librarian, taught typing classes, and was the hostess for seminary guests. She enjoyed singing in her church choir, reading God's Word, teaching Sunday School, and was considered a fabulous hostess for youth and adult activities. 
She was preceded in death by her husband, Boyd Skinner. She is survived by her daughters, Marily Teakell, Carolyn Thomas, and Avelyn Lichtenwalmer; her son, Timothy Skinner, and numerous grandchildren and great-grandchildren.