Nazarene Theological Seminary marks 75th anniversary
by
| 23 Jan 2020
الصورة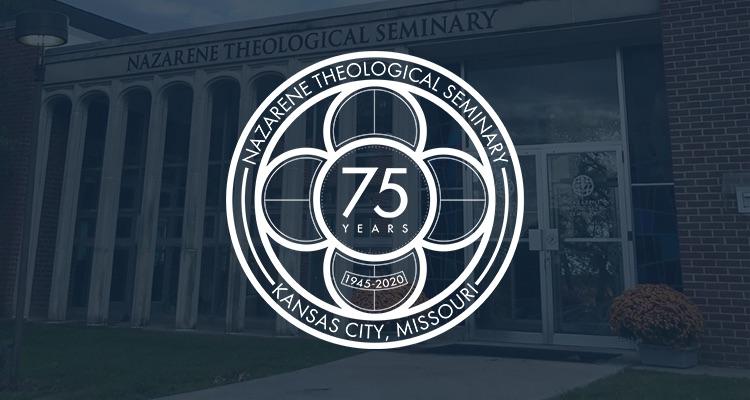 KANSAS CITY, MO – Nazarene Theological Seminary will celebrate its 75th anniversary throughout 2020 with a series of events culminating at the 2021 General Assembly. 
Events include the 2020 commencement celebration in May, PALCON gatherings throughout the summer, and a preacher's conference in September.
Additional anniversary events and initiatives will be listed at nts.edu/75 and updated as more come to fruition.
Approximately 6,000 NTS alumni are serving in ministry around the world, a living illustration of how quality theological education shapes people to be the hands and feet of Christ in their families, communities, and nations. 
Alumni serve in a range of influential roles, including pastors, lay leaders, missionaries, educators, chaplains, nonprofit leaders, and business professionals.
The story of Nazarene Theological Seminary began in the 1920s when General Superintendent J. B. Chapman, one of the general superintendents at the time, cast the vision for founding a seminary that would teach and spiritually form its students in the Wesleyan-Arminian theological tradition, preparing them for Christian leadership and ministry.
"This seminary should be a real seminary with courses adapted to college graduates, and high standard courses on theology and preaching art, as well as the original languages in which our Scriptures appeared, and practices adapted to our needs," Chapman contended.
His persistent campaign laid the groundwork for a majority delegate vote to establish a denominational seminary during the Church of the Nazarene's 11th General Assembly in 1944.
The seminary first opened in 1945 under President Hugh C. Benner. Five years later, the denomination purchased a 10.5-acre site at 1700 E. Meyer Blvd. in Kansas City, Missouri. Construction on the first several buildings was completed by 1954. A separate library was added in 1966. In 2008, further land and building purchases expanded the campus to 25 acres. Soon after, homes around the property were purchased and renovated to offer affordable housing to students.
As higher education has evolved, NTS has initiated academic and technological developments to meet students' changing needs. 
Fully accredited by the Association of Theological Schools, the seminary has expanded its degree programs to serve a variety of vocational ministry paths. Students pursue master's, doctoral, and certificate programs through video conferencing, online, and face-to-face courses on the Kansas City campus.
"I am forever grateful for the faithfulness of men and women at NTS who obeyed God's calling on their lives," said Danielle Jones, a 2012 graduate. "I am where I am because of the … work that happened around the altar, the classroom, in offices, coffee shops, and homes. It is because of the faithfulness of so many of these that I'm able to live faithfully in the unshakeable kingdom of God, and join Him in the work He is doing in me and all around me."
NTS President Jeren Rowell reflected on the seminary's history.
"The Psalmist said, 'They will see in our history the faithful love of the Lord' (Ps. 107:43)," he said. "We believe that the story of NTS across these 75 years is nothing less than a story of God's blessing. We are excited to tell the story again and to invite the church to rejoice with us in what God is doing through NTS for the sake of the gospel."