Guatemalan youth use Independence Day for evangelism
by | 20 Sep 2019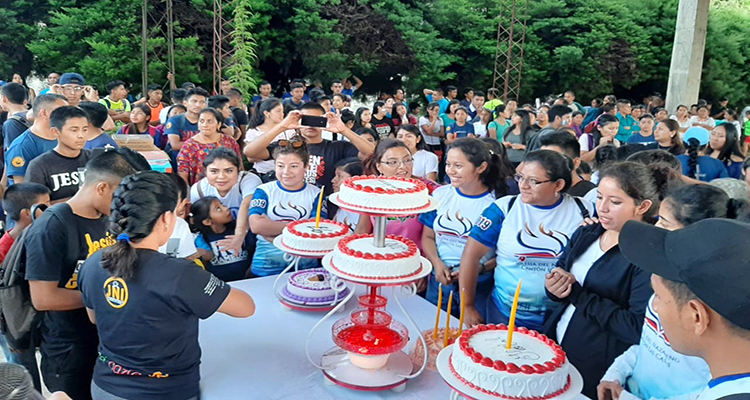 Over 400 people, including children and young adults, joined 15 September on Guatemala's Independence Day for a day of creative evangelism in the city of Cobán, Guatemeala. The event was put on by youth from more than 20 churches in the Verapaz del Norte District.
The youth capitalized on the Guatemalan Independence Day celebrations by spreading out across eight different areas in Cobán. They performed dramatizations, face painting, balloon twisting, and other activities to share the message of salvation and hope in a creative way.
At the end of the event, participants gathered at the Nazarene Bible Institute to sing happy birthday for the 96th anniversary of Nazarene Youth International, which is celebrated on 19 September. They shared cake and took a special time to pray for the global NYI.
In celebration of Guatemala's Independence Day, they sang the national anthem and then, each church's youth lit a torch with which they ran through the streets until they each reached their church, where they continued with a thanksgiving service.