Trinidad and Tobago CCO encourages children to serve in missions
by | 26 Apr 2019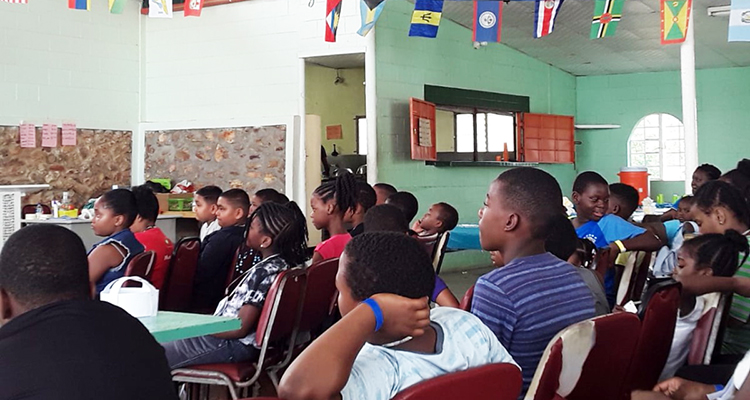 The Trinidad and Tobago Nazarene Missions International team led a Cross-Cultural Orientation 12 April for more than 50 children at the annual Children's Bible Camp in Arouca.
The event focused on different areas of missions, including missionary work, prayer, and Work & Witness trips. The goal of the event was not only to have fun with the kids, but to educate, inspire, and encourage them to participate in missions.
Several activities highlighted the life and ministry of the Carrim family — missionaries from Trinidad and Tobago who serve in South Africa.
The children also learned about how the Trinidad and Tobago District served in Dominica after a hurricane in 2017 and the plans the district has to return this year.
"We know that God has touched the hearts of children through this CCO, encouraging them not only to be followers of Jesus but to participate in missions," said Carol Garner-Dupigny, NMI children's district coordinator.