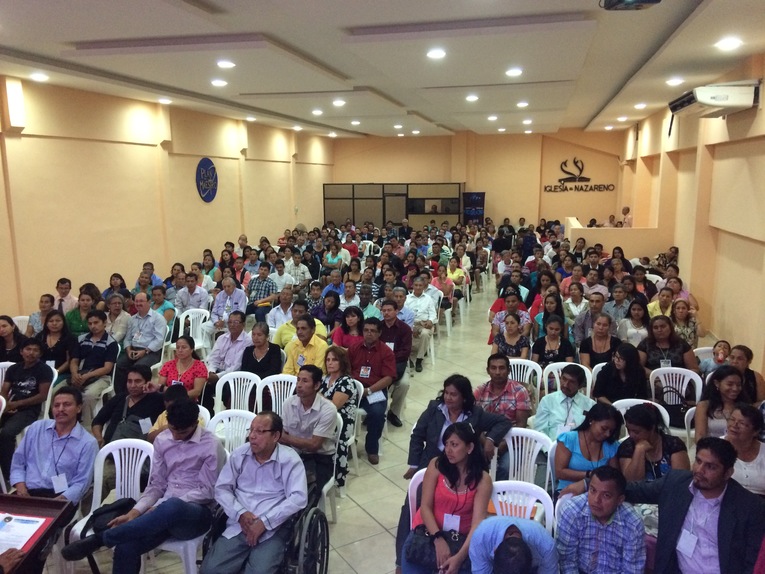 Sembrador Property
Giving Code: 128833
Region: South America
Area: South America
COST (USD$): 244,000
Description:
The city of Guayaquil is where the Church of the Nazarene began in the country of Ecuador in 1972. The city is the largest in the nation with over 4 million inhabitants. It is a port city located 40 kilometers from the coast on a large river. Many poor squatter communities have sprung up on the edges of the city. The El Sembrador Church was planted in the downtown area of Guayaquil using the Jesus Film Ministry in the early 2000s. As the church grew it changed locations due to needed space. Finally, it began to rent a large warehouse for $2000 monthly with the option to buy. The church uses the Master's Plan strategy which is a cell group based ministry that has an excellent process for discipleship of new converts and training for church leadership. Now the property owners are requesting that the purchase of the property be completed. This is a unique opportunity for the church to continue to invest in the community and grow together as a church. Your gift will help provide the funds to establish the permanent presence of this church in the city of Guayaquil.
Make A Donation




WYSIWYG Content
Donate by Check:
In the US:
Make checks payable to General Treasurer and send them to:
Global Treasury Services
Church of the Nazarene
P.O. Box 843116
Kansas City, MO 64184-3116
In Canada:
Make Checks payable Church of the Nazarene Canada and send them to:
Church of the Nazarene Canada
3657 Ponytrail Drive
Mississauga, Ontario L4X 1W5.
Be sure to put 128833 in the Memo area. Thanks for your donation.