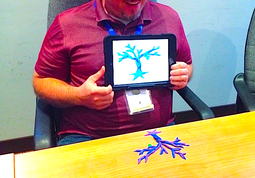 Asia-Pacific: Ongoing Missionary Development
Giving Code: 126909
Region: Asia-Pacific
Area: Asia-Pacific
COST (USD$): 10,000
Description:
Ongoing development and retooling are critical for effective cross-cultural ministry. These funds will allow a cohort of missionaries from across the region to be brought to a central location for a week of development and spiritual renewal, inspiring and equipping them to more effectively make Christlike Disciples in the Nations. Gifts Needed = 100 units Gift Cost = $100 per unit Total Project Cost = $10000
Make A Donation




WYSIWYG Content
Donate by Check:
In the US:
Make checks payable to General Treasurer and send them to:
Global Treasury Services
Church of the Nazarene
P.O. Box 843116
Kansas City, MO 64184-3116
In Canada:
Make Checks payable Church of the Nazarene Canada and send them to:
Church of the Nazarene Canada
3657 Ponytrail Drive
Mississauga, Ontario L4X 1W5.
Be sure to put 126909 in the Memo area. Thanks for your donation.