SNU announces executive director, renames Resource Center for Pastoral Leadership
by
| 16 Oct 2020
Image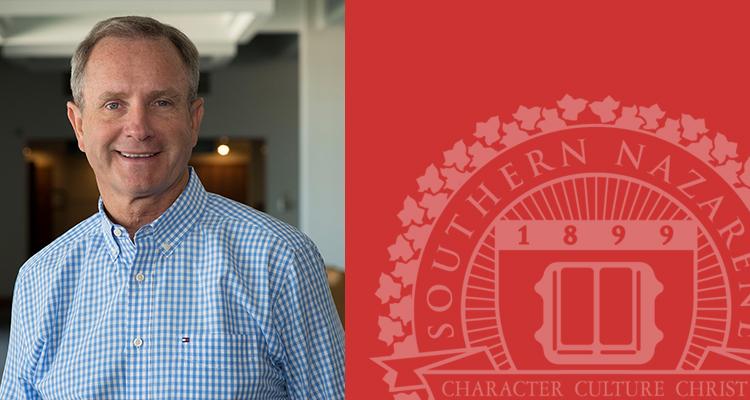 Southern Nazarene University announced that its Resource Center for Pastoral Leadership will now be known as the Toler Resource Center for Pastoral Leadership, in memory and honor of Stan Toler and in appreciation of Terry Toler. The announcement was made by Keith Newman, president of Southern Nazarene University, and the SNU Board of Trustees.
In addition, Newman announced that Rick Harvey, lead pastor of Bethany, Oklahoma, First Church of the Nazarene will serve as executive director of the Toler Resource Center for Pastoral Leadership.
Along with his leadership of Bethany First Nazarene, Harvey will continue the legacy of Founding Executive Director Stan Toler (1950-2017), who led the center with distinction from its inception in 2013. Terry Toler, who served 20 years as vice president for church relations at SNU, led as interim director from the time of his brother's passing until his recent retirement.
"I'm so pleased that Harvey has agreed to serve all of us in ministry through the Toler RCPL at SNU," Newman said. "He loves pastors, and his leadership will only build on the many ways he currently invests in others. The future of this important resource for pastors is bright under Harvey's gifted leadership. SNU depends on the strength of local churches and the pastors who serve with LiveLast leadership. We want to continue to offer quality ministerial resources to pastors on our region and beyond."
Rick Harvey began his ministry at Bethany First in 2012. Prior to that time, he served as lead pastor of the Springdale, Ohio, Church of the Nazarene. He is a graduate of Trevecca Nazarene University and Nazarene Theological Seminary and earned the Doctor of Ministry degree at Asbury Theological Seminary.
Pastor Rick, as he is affectionately known by his parishioners at BFC, said he is honored to have the opportunity in this role.
"I love Southern Nazarene University and believe in its mission," Harvey said. "It is an honor to partner with Keith Newman to seek to carry on the dream of Stan and Terry Toler of inspiring, encouraging, and equipping pastors through the Toler Resource Center for Pastoral Leadership. Our goal is to come alongside and walk with pastors facing immense challenges in this unprecedented season."