SENDAS introduces course on theology of women in ministry
by
| 15 Apr 2021
Image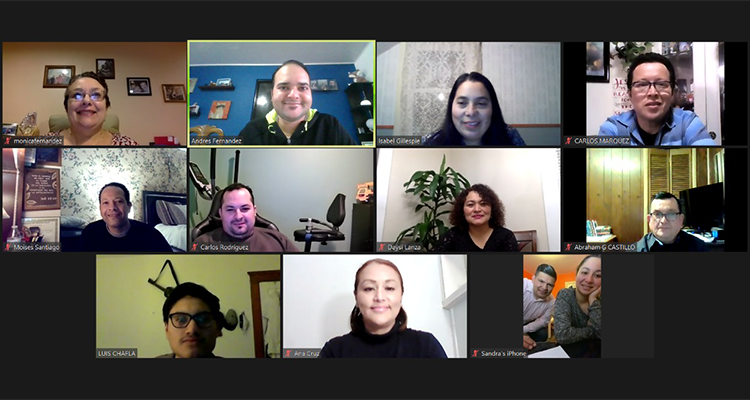 When the Nazarene Seminary of the Americas (SENDAS) underwent a curriculum reform for its bachelor's program in 2020, they added a course on the Theology of Women in Ministry. In its first implementations, it made a significant impact on the lives of those who took the course.
"This subject has come to destroy walls," said Ramón Galdamez, a participant from California. "It is a bombshell for those who read the Bible from a male perspective."
The course was taught for the first time to two different classes during the January-March quarter. The courses were conducted via Zoom with instructors Elvin Heredia from Puerto Rico and Mónica Mastronardi from Costa Rica, who developed the new syllabus.
"It has been a privilege and a challenge for me to teach the Theology of Women in Ministry course," Mastronardi said. "We have studied the Wesleyan, biblical, and theological foundations of gender mutuality and equality in which John Wesley and the founders and founders of the Church of the Nazarene believed and practiced. We are left with the great challenge of encouraging women to overcome their fears and help our leaders to identify the visible and invisible chauvinism that has permeated the beliefs and practices of many Christians."
The course's base material, translated into Spanish by Mario Zani and his wife, Ana María, was provided by Roberto Hodgson, director of Multicultural Ministries for the United States and Canada Region. This material was expanded upon and supplemented by SENDAS.
"This module has changed my mindset," said Luis Chafla. "The chauvinistic attitude in my heart has been removed. Now I can have a new beginning, but this time I can do it the right way, following the truth. I have learned to interpret the Word in a better way, no longer letting the predominant cultural mindset guide me."
The course was attended by a total of 39 students, 22 women and 17 men, from the Northern California, New England, and New York districts.
"Most of the community we serve is Hispanic, and within this culture there is a lot of chauvinism where women are treated as inferior due to ignorance, both within the church and outside," said Ermunda Hidalgo. "My duty is to help them find their true value in God, that God did not create or see them as inferior human beings but rather that in the eyes of our Father, men and women have the same value and the same capacities."