Olivet announces new VP for Academic Affairs
by
| 27 Apr 2020
Image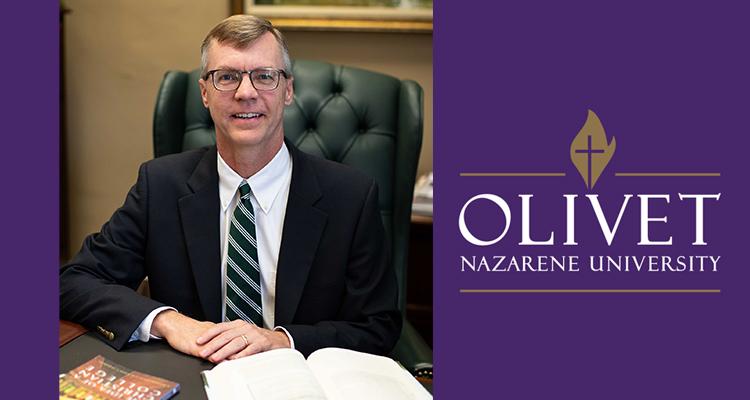 Olivet Nazarene University is pleased to announce Stephen Lowe as the new vice president for Academic Affairs. Shortly after announcing that Carol (Maxson) Summers would be taking an early retirement, University President John Bowling announced the details of Lowe's transition to the faculty and staff, emphasizing his relevant professional experiences as well as his strong interpersonal skills. Lowe will officially assume the responsibilities of the vice president position on May 1, 2020. Lowe is an academic, a historian, an author, and a champion for the liberal arts. He graduated from Olivet in 1988 with a bachelor's degree in history education before furthering his education at Ohio University by completing a master's degree as well as a Doctor of Philosophy in American History. 
For 27 years, Lowe has worked at Olivet in various capacities. Most recently he served as the dean of the College of Arts and Sciences, the university's largest academic division, and as the director of the University Honors Program. He also gave leadership to the recent General Education review. For many years, Lowe was a full-time faculty member and before his tenure as dean, he served as the chair of the Department of History and Political Science. 
In addition to his administrative and teaching responsibilities, Lowe has maintained an active role in research and writing. His first book, The Kid on the Sandlot: Congress and Professional Sports, was published in 1995. That work was followed by Sir Walter and Mr. Jones: Walter Hagen, Bobby Jones, and the Rise of American Golf, which won the 2000 USGA International Book Award. He is also the author of numerous shorter works — book chapters, book reviews, articles and reference entries appearing in a wide variety of academic and popular periodicals, such as the Journal of Sport History, International Journal of the History of Sport, Georgia Historical Quarterly, Dictionary of American Biography, Scribner's Encyclopedia of American Lives, GolfWorld, and GOLF Magazine. 
Lowe and his wife, Kimberly, have two adult children, Stephen and Elizabeth.