North Dakota church to open immigration center
by
| 23 Jul 2021
Image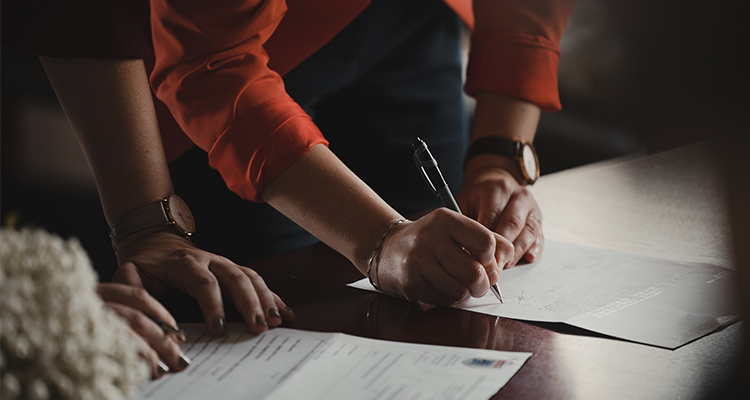 A Nazarene church in rural North Dakota is preparing to meet its community's needs by opening an immigration office. The office will provide low-cost, local services for many in North Dakota who need help with legal immigration or starting their path to citizenship.
The idea for the project began when a Nazarene church in Iowa reached out to Southside Church of the Nazarene's lead pastor, Scott Mehlhoff, to share about its own immigration center. Mehlhoff was intrigued by the idea and consulted with the Southside Spanish congregation about their needs. 
"I started listening to the stories of these people," Mehlhoff said. "The paperwork, the distance, the cost; it is what helped us get more interested after the Nazarene church in Iowa recommended that we do this."
The story of a woman from the Spanish congregation who recently became a citizen of the United States stood out.
"She had to travel all the way to Minneapolis to do the work," Mehlhoff said. "It didn't matter if it was winter; she still needed to be in Minneapolis to go to her hearing. When we were made aware of the fact that we could really help people in our area in this way, we became really interested because of the hardship we've seen our people go through."
The drive to Minneapolis, Minnesota, is eight hours if weather conditions are favorable. Some have to drive even farther to New York or Omaha, Nebraska, and hire a lawyer from those cities, often at a considerable cost.
To help combat that cost, the center will be staffed with volunteers who have completed training through the Department of Justice.
"When these people have been here and have been working in our community, we want to find a way to help them," Mehlhoff said.
According to Mehlhoff, the decision to open this immigration center "…just goes back to who we are as Christians."
"When we see a need, we try to step up and help our neighbor and be a good Samaritan," Mehlhoff said. "This is just another way that we can be a good Samaritan."
The immigration center will be housed in an old building the church purchased to expand the sanctuary. Not long after the purchase, the church decided to dedicate part of the new space to offices since a few pastors were sharing one office. That decision became a crucial part of the new immigration center.
"[A volunteer] came to me and said, 'The coolest thing about it is they're requiring us to have our own offices,'" Mehlhoff said. "And we were already in the process of building those offices. We just felt it was a confirmation that we were headed in the right direction. The Lord drew us to this building because the Lord wants us to do this ministry."