Montana prison ministry finds success with lay ministry courses
by
| 23 Jul 2020
Image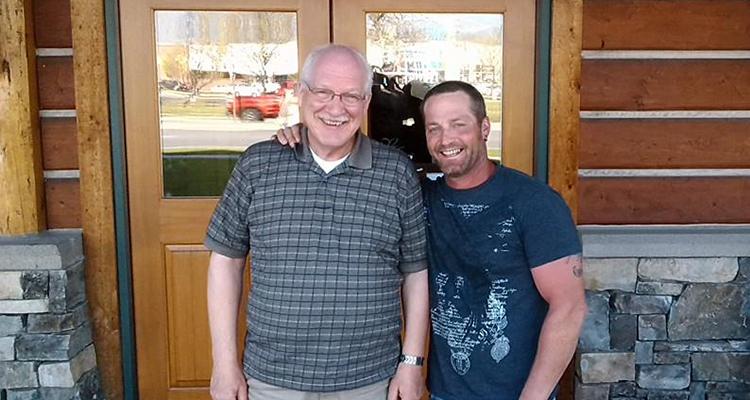 Sixteen years ago, the Holy Spirit prompted Larry Spicer to reach out to a local man who was in trouble with the law. Spicer initially resisted that nudge, but his first act of obedience has led to a prison ministry that has reached over 200 incarcerated men in Montana.
Spicer was serving as an associate pastor in Missoula when he saw a story on the local news about a man that was headed to prison. After ignoring God's first prod, Spicer came across an article about the young man's trial in the local newspaper.
"He asked the judge if there was a chance of receiving some counseling," Spicer said. "The judge informed him that [counseling] wasn't part of their responsibility. Then I followed up and wrote him a letter, and he was willing to meet with me."
When Spicer went to meet with the man, another inmate asked to talk to Spicer as well. 
"I thought I was going to be meeting with one inmate, then he had somebody else in his cell block that wanted to talk to a pastor, and it's just gone on like that for 16 years," Spicer said.
Spicer found that once he got involved, he couldn't stop.
"There have been times where they have said, 'Why don't you just give up on me, everybody else has,'" Spicer recalled. "And that just resonates with me. I can't give up."
Spicer uses a multitude of resources, adjusting them as the inmates continue to grow in their understanding and faith. His most popular resource is The Discipleship Place's course on Spiritual Formation.
"Men across the years have told me that's been the most helpful study that they've done from any source," Spicer said.
Two of the men he's worked with have completed the entire Lay Ministry Certificate with The Discipleship Place. One has even gone on to earn a bachelor's degree in biblical studies and is seeking to enroll in a master's program. 
Spicer is now an associate pastor in Great Falls, Montana. One day, a man he ministered to in Missoula contacted Spicer after being released in Great Falls.
"I was the only person he knew in the city, so he contacted me," Spicer said. "I began picking him up and bringing him to church. I had the privilege in seeing him get baptized. He met a young lady in the congregation who was a graduate of the discipleship program at the local rescue mission, and they got married. Two years ago, he was elected to our church board." 
Though Spicer has many success stories, there are plenty that aren't as successful. The reality of prison ministry is something he called "exhilarating and exhausting."
"When I would pull off the prison grounds, I'd just have to stop and pray, and sometimes cry," Spicer said. "The struggle and the hopelessness that you see there … but at the same time, the ones who have really made a commitment to the Lord and have dedicated their lives to the Lord, seeing the light in their eyes and bounce in their step, you just keep hoping to see that multiplied."