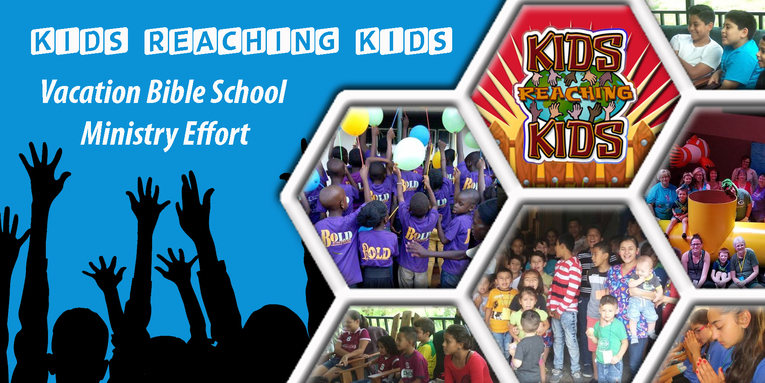 Kids Reaching Kids (VBS Ministry Effort)
Giving Code: 127786
Region: USA/Canada
Area: USA/Canada
COST (USD$): 50,000
Description:
Since 2015, Kids Reaching Kids has been working to produce a VBS curriculum in response to a growing need within many local churches who were looking for a Vacation Bible School that could 1) be effective and lead children to a saving faith in Christ, 2) be carried out without creating a financial burden on the church, and 3) retained a Wesleyan/Holiness emphasis. As a result, over 7,500 English and Spanish VBS kits have been provided to local ministries in every U.S. state, numerous Canadian provinces, and across the globe in countries throughout Central America, South America, Africa, Asia, and Europe. This outreach and discipleship effort has been made possible through money raised by children, local and district mission organizations, Sunday schools, and other local ministry efforts, all who have faithfully contributed to the Kids Reaching Kids Mission Offering. For more information visit, www.krknaz.com.
Make A Donation




WYSIWYG Content
Donate by Check:
In the US:
Make checks payable to General Treasurer and send them to:
Global Treasury Services
Church of the Nazarene
P.O. Box 843116
Kansas City, MO 64184-3116
In Canada:
Make Checks payable Church of the Nazarene Canada and send them to:
Church of the Nazarene Canada
3657 Ponytrail Drive
Mississauga, Ontario L4X 1W5.
Be sure to put 127786 in the Memo area. Thanks for your donation.