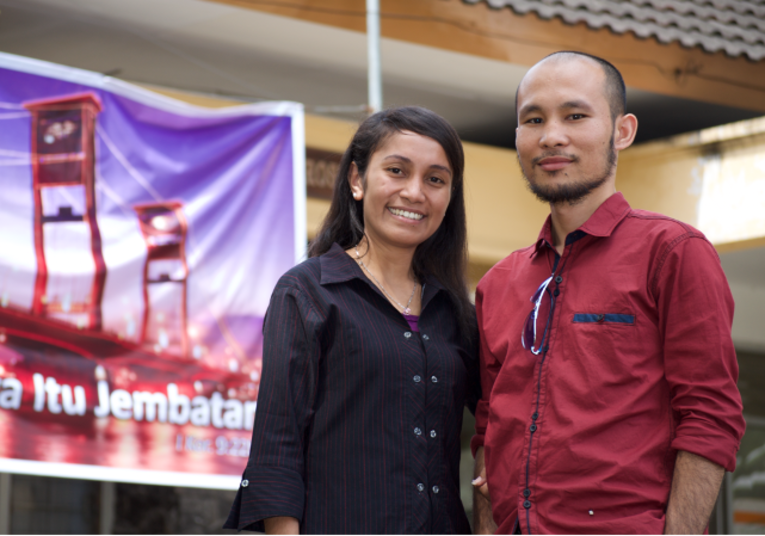 SLD: Indonesia Ministerial Education
Giving Code: 136357
Region: Asia-Pacific
Area: Asia-Pacific
COST (USD$): 50,000
Description:
Ministerial education in Indonesia is essential to prepare mature, theologically grounded ministers to enter new areas, reach people with the message of Christ, and grow the Kingdom of God. Many people, both young and older, desire to minister but are not equipped with the education they need. 

The cost of the ministerial preparation courses, US$1,000 per year, is unreachable for most prospective students.  This amount is enormous when many barely have enough for their daily expenses. In order to remove the financial barrier to ministerial education, leaders invite others who recognize the eternal value in preparing people well to partner financially in this project.  

Click "donate now" to help gifted Indonesian Nazarenes gain the tools they need to become the ministers God is calling them to be.

Cost of Education = US$1,000 per student per year 
Number of Students = 50 Students
Total Donation Requested = US$50,000 per year
Make A Donation




WYSIWYG Content
Donate by Check:
In the US:
Make checks payable to General Treasurer and send them to:
Global Treasury Services
Church of the Nazarene
P.O. Box 843116
Kansas City, MO 64184-3116
In Canada:
Make Checks payable Church of the Nazarene Canada and send them to:
Church of the Nazarene Canada
3657 Ponytrail Drive
Mississauga, Ontario L4X 1W5.
Be sure to put 136357 in the Memo area. Thanks for your donation.