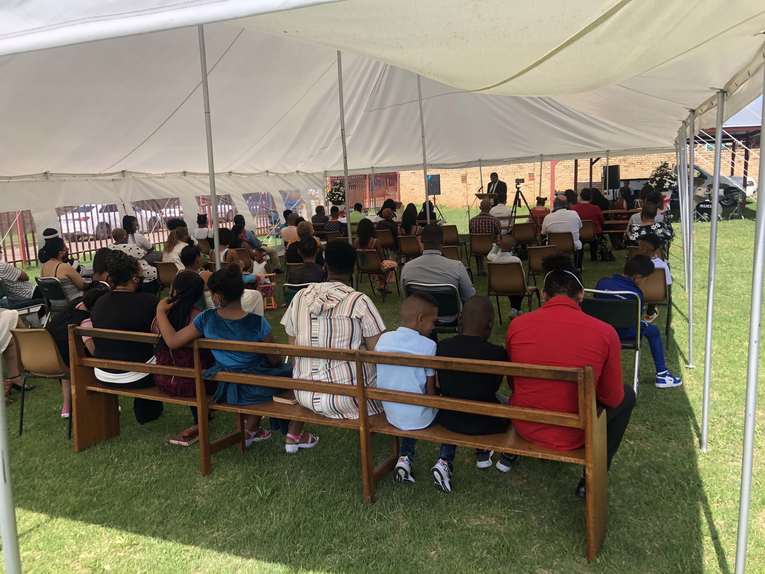 Nigeria New Church Tents
Giving Code: 135770
Region: Africa
Area: Africa
COST (USD$): 9,000
Description:
The church is growing rapidly in Nigeria, and one of their most successful strategies is to plant new churches with new believers after sharing the JESUS film. Consistent meeting places have proven useful; leaders have noticed that groups who do not have dependable worship spaces frequently lose momentum and ultimately fail. Since property in the urban and semi-urban areas is expensive, leaders have moved towards leasing land and using tents to shelter believers from the elements.
This project is to purchase 10 large tents and lease 10 properties for one year in order to plant ten new churches. Each tent costs about $800 USD, and the estimated cost to lease land for one year is $200 USD per plot. Lord willing, each congregation will be strong enough at the end of the first year to take financial responsibility for their lease.
These tents will become new places of worship and learning, giving a home to children's Bible clubs, Bible studies, and worship services.  They will allow church planters in ten new locations to share the message of holiness, making Christ-like disciples in Lagos state and beyond.
Click the "donate now" button to provide a stable place for brothers and sisters in Nigeria to share the transformation message of Jesus' love!
Make A Donation




WYSIWYG Content
Donate by Check:
In the US:
Make checks payable to General Treasurer and send them to:
Global Treasury Services
Church of the Nazarene
P.O. Box 843116
Kansas City, MO 64184-3116
In Canada:
Make Checks payable Church of the Nazarene Canada and send them to:
Church of the Nazarene Canada
3657 Ponytrail Drive
Mississauga, Ontario L4X 1W5.
Be sure to put 135770 in the Memo area. Thanks for your donation.