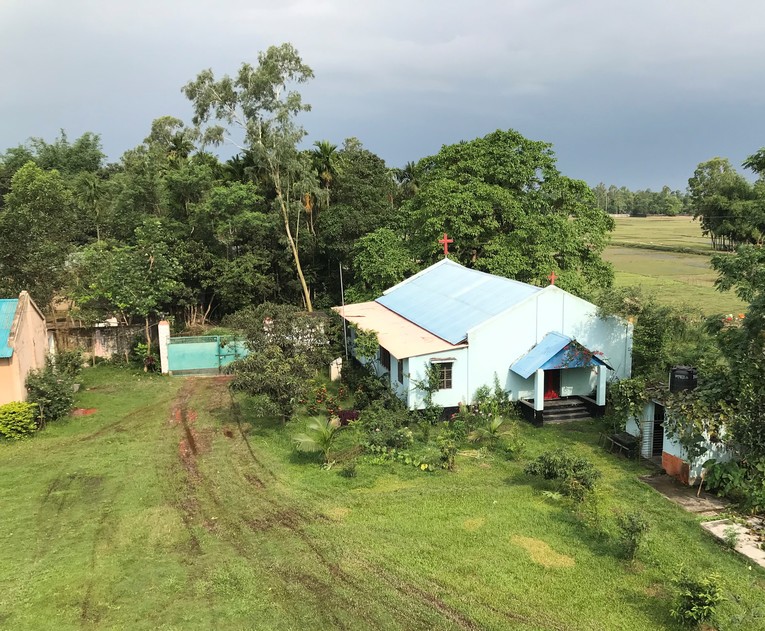 South Asia Church Protection Walls
Giving Code: 133945
Region: Eurasia
Area: Eurasia
COST (USD$): 77,000
Description:
As the Church of the Nazarene advances, entering new communities in South Asia, people of other faiths are sometimes resistant to accept a Christian church building in their community. Rejection comes in forms of attacks intending to damage the property and construction projects. Reports of damage include malicious people entering the church premises - smashing the windows of the church or destroying the vegetable garden or the rice paddy of the pastor. An immediate need for boundary/security walls is in locations where current facilities for Child Development Centers (CDC) and vocational training exists alongside the church buildings. These church properties are most vulnerable to attacks. Church protection walls are necessary around the church property to protect the facilities against vandalism and malicious attacks from people who see the church as an intruder in their communities and culture.
Make A Donation




WYSIWYG Content
Donate by Check:
In the US:
Make checks payable to General Treasurer and send them to:
Global Treasury Services
Church of the Nazarene
P.O. Box 843116
Kansas City, MO 64184-3116
In Canada:
Make Checks payable Church of the Nazarene Canada and send them to:
Church of the Nazarene Canada
3657 Ponytrail Drive
Mississauga, Ontario L4X 1W5.
Be sure to put 133945 in the Memo area. Thanks for your donation.