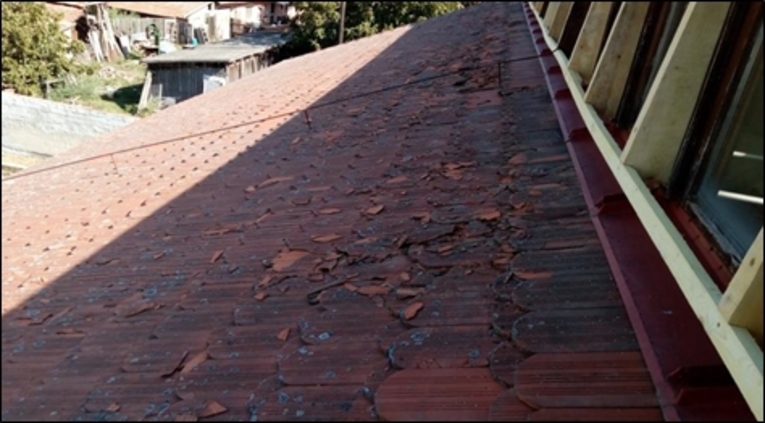 Raising the Roof in Hungary (Hajduhadhaz)
Giving Code: 132889
Region: Eurasia
Area: Eurasia
COST (USD$): 14,360
Description:
Little protection is offered from the elements at the Hajduhadhaz, Hungary Church of the Nazarene. The roof of the building is damaged allowing water to seep inside creating additional structural harm. This is not an aesthetic issue, rather an outreach issue. Many evangelism and outreach events are pending. These opportunities are limited by a roof allowing water and snow to enter the building. The situation makes it difficult to have a crowd in the building. The temporary fix managed by the church people is not a long-term solution.  
The local neighborhood holds this church in high regard as a place to come together for community concerts, advent services, and Christmas specials. The church members are active caretakers of the facilities. They and other community members have contributed to the building renovations in both finances and labor. This is a group of people known to give above what their income would justify – in tithes, mission support, and special renovation giving. A series of weather-related issues has placed this body of believers in a situation where they need to ask the global body for financial assistance to replace the roof.  
Hiring qualified roofers to replace the tile roof of the church is necessary. The historic church is a high building requiring professional accustomed to the roof type and height.
The new roof will assure concerts, advent services, and Christmas events used for evangelistic outreach will not be canceled because of rain and snow.
Make A Donation




WYSIWYG Content
Donate by Check:
In the US:
Make checks payable to General Treasurer and send them to:
Global Treasury Services
Church of the Nazarene
P.O. Box 843116
Kansas City, MO 64184-3116
In Canada:
Make Checks payable Church of the Nazarene Canada and send them to:
Church of the Nazarene Canada
3657 Ponytrail Drive
Mississauga, Ontario L4X 1W5.
Be sure to put 132889 in the Memo area. Thanks for your donation.