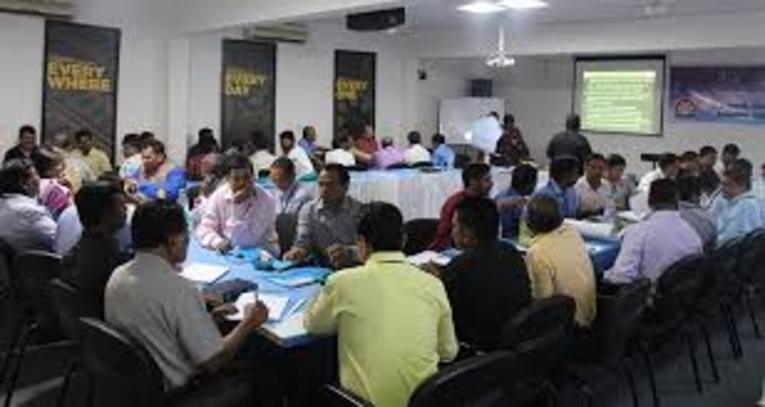 India - EID Pastor/Lay Leader Training
Giving Code: 134270
Region: Eurasia
Area: Eurasia
COST (USD$): 9,350
Description:
The East India district (EID), centered around Kolkata, has implemented an education strategy to strengthen pastors and lay leaders with biblical knowledge in order to disseminate it to the far reaches of the district. The focus is to train second line leaders in the district to carry on the work of the church.
Foundational to a healthy church is Bible-based instruction from a knowledgeable leader. India is fortunate to be the home of South Asia Nazarene Bible College (SANBC). Started more than 20 years ago as a district effort, extension learning centers are now in multiple locations throughout the country. A priority for the India field is to equip pastors and lay leaders with theological knowledge that will impact their local congregation and their personal spiritual growth. SANBC offers the structure to deliver the needed education through 25 courses over a three-year timeframe. The challenge lies in helping qualified individuals access the classes. The pastors/lay leaders are bi-vocational, so the week-long course participation results in time away from family, lost work wages, expenses for travel, lodging, and food. Additionally, expenses and compensation are needed for instructors. Participants pay a course fee, and the district works to help with lodging, meals, and transportation. The East India district is seeking funds to be used to help those who are stalled in their education due to financial restrictions. Funding of $9,350 USD (includes $850 contingency funds) will help 39 students complete remaining courses in the next 1-3 years.
Make A Donation




WYSIWYG Content
Donate by Check:
In the US:
Make checks payable to General Treasurer and send them to:
Global Treasury Services
Church of the Nazarene
P.O. Box 843116
Kansas City, MO 64184-3116
In Canada:
Make Checks payable Church of the Nazarene Canada and send them to:
Church of the Nazarene Canada
3657 Ponytrail Drive
Mississauga, Ontario L4X 1W5.
Be sure to put 134270 in the Memo area. Thanks for your donation.