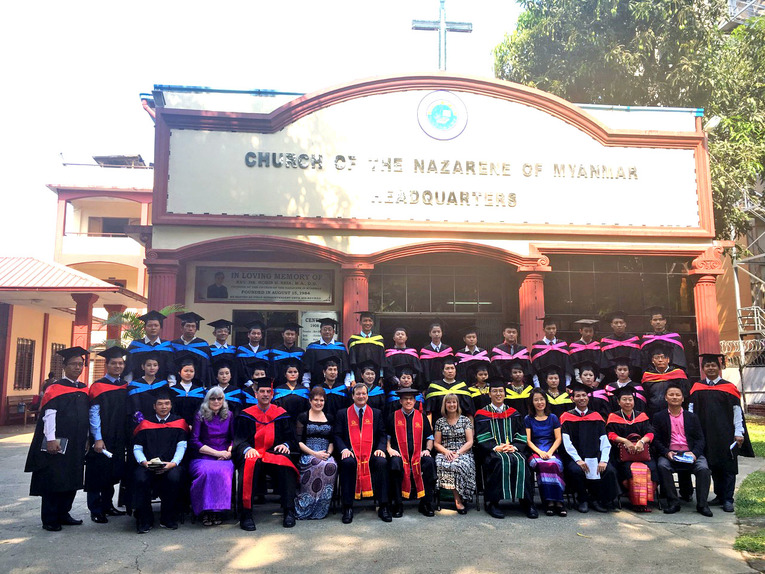 SEA: CIC Pastoral Scholarship Fund
Giving Code: 126950
Region: Asia-Pacific
Area: Asia-Pacific
COST (USD$): 7,500
Description:
"This is the best school in CAA3!," exclaimed one pastor who graduated from Chapman International College. "No one else has professors or materials that even come close to what we were taught."
This pastor in a closed country was able to use their new degree to convince a local government official that their "illegal" church should stay open. The official was deeply impressed with the education they had received.
The purpose of Nazarene Missions is to pioneer, develop, and resource, local, interdependent, and sustainable Nazarene churches… and you can help!
For only $35 per student, per class, a local pastor can receive the education and discipleship training necessary to effectively lead, develop, and multiply the Church.  Your sponsorship will help make this a reality to the millions of people in Southeast Asia who have never even heard of the name of Jesus Christ.
Make A Donation




WYSIWYG Content
Donate by Check:
In the US:
Make checks payable to General Treasurer and send them to:
Global Treasury Services
Church of the Nazarene
P.O. Box 843116
Kansas City, MO 64184-3116
In Canada:
Make Checks payable Church of the Nazarene Canada and send them to:
Church of the Nazarene Canada
3657 Ponytrail Drive
Mississauga, Ontario L4X 1W5.
Be sure to put 126950 in the Memo area. Thanks for your donation.