Russia church begins deaf ministry
by | 21 Dec 2016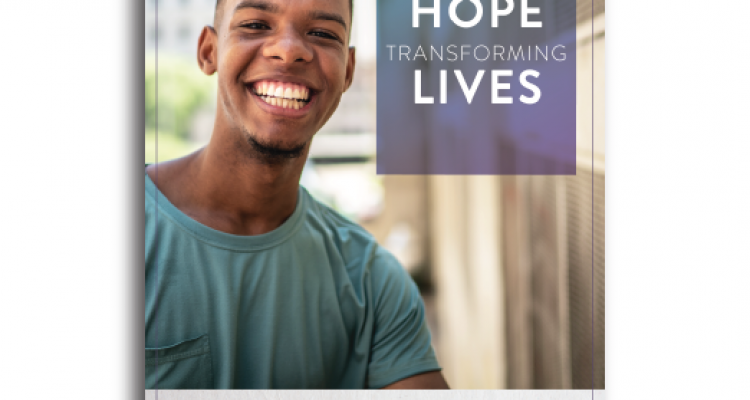 A few years ago, right before Christmas, Moscow First Church of the Nazarene leaders were getting ready for an annual community outreach event.
One of the things the church traditionally does is invite people who are not members for the evening. Usually the invitations were done through a social welfare organization. The church prepared gifts for those who were in the at-risk group, such as people with disabilities, low-income families, and people with other needs.
The social welfare service mentioned there was a group of deaf and hard-of-hearing people who were interested in joining the event and even had their own interpreter.
"Can they come?"
"Of course, they can," the Moscow church said.
On the day of the event, 10 people sent by the welfare organization showed up to the gathering and they loved it. They started coming to Sunday worship services; the sign language interpreter came, too, to help them understand what was being said. They invited their friends, and sometimes there were up to 15 deaf or hard-of-hearing people who joined the morning services.
Going deeper
After a while, several challenges arose. First: the interpreter could no longer help out. The second, a much deeper issue, was that even though the church tried to visualize as much of the service as possible, Tanya realized that to serve these people better as a pastor, she needed to understand what they were saying without an interpreter as a mediator.
So Tanya decided to take sign language classes. After a while, two more young ladies from Moscow First joined the class.
"I fell in love with the sign language," Tanya said. "As I studied it deeper, I dived into the world of deaf/hard-of-hearing people. Before that, I only knew those who came to our services, but these classes have broadened my horizons beyond the church."
Altogether, it took Tanya three 10-week courses and a lot of practice over a two-year period to learn to "speak" the sign language fluently.
"As I got to know the deaf culture, their daily lives and struggles, their way of life, I realized that it's not even enough to have a ministry for the deaf people," she said. "What these people needed was a ministry of deaf people to other deaf people. All our efforts in trying to translate everything led to the understanding that for these people to truly feel a part of the community, to grow strong in faith, they needed to 'hear' it from someone who knew what a life of a deaf/ hard-of-hearing person was like."
Over time, this group of deaf/hard-of-hearing people, one by one, has disappeared from the church. The reasons were different — some moved to another city to live, some simply stopped coming, some died (since there were a lot of older people).
This saddened the church leaders.
"But, Lord, we have spent so much effort and time on preparing ourselves to serve these people, and now they are all gone?" they asked God, wondering what happened, why did it happen, and what could be done.
God, however, was busy at work on something greater: When the door to serving deaf/hard-of-hearing people in the church was closed, another door opened to serve those people outside of the church.
Related: Church helps deaf children in Russia find forever homes