Church helps deaf children in Russia find forever homes
by | 21 Dec 2016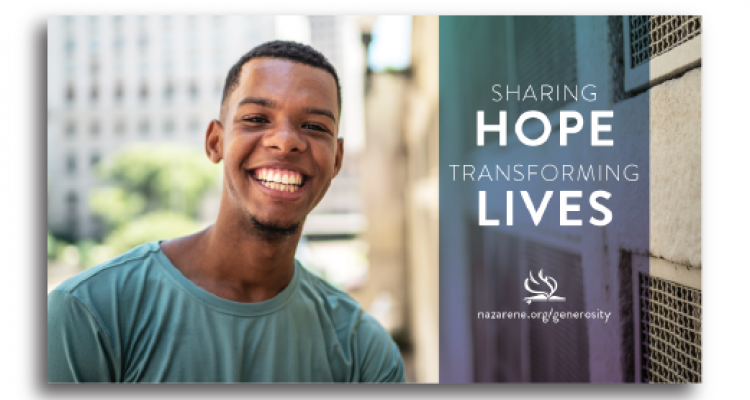 When Moscow First Church of the Nazarene began welcoming deaf and hard-of-hearing people into the congregation, members became aware that deaf and hard-of-hearing children in a local orphanage were not adopted as readily as the hearing children and couldn't even communicate with their caregivers at the orphanage. Tatiana "Tanya" Cantarella, pastor, and missionary on the Commonwealth of Independent States Field, decided it was time to do something about that.
To more effectively communicate with the 15 or so hearing impaired people attending Moscow First, Tanya and several other church members had taken sign language courses until they became fluent in the language.
Some of their deaf and hard-of-hearing friends volunteered at this local orphanage where 14 hearing-impaired or deaf children lived. Tanya learned that none of the caregivers knew any sign language, and there was no special teacher for these children. This caused problems and miscommunication issues within the orphanage, in particular for the older boys and girls. They did study at a special school, but besides that, there was little communication with their caregivers.
Since Tanya and her husband, Davide, were actively involved in the adoptive parenthood field, Tanya became interested in helping with a trip planned for potential adoptive parents and children from that orphanage to Kazan, Russia. The idea was for the adults and kids to travel together, get to know each other in an informal setting and, possibly, new families would be forged as a result. There were kids with hearing problems in the group, and so Tanya and two other people from Moscow First Church joined the team to help with interpretation and making a video.
"After we got back from the trip and I had a chance to get to know these special children, I thought that if they get adopted by parents who don't have problems with hearing, this would only solve half of the problems, and there will be miscommunication issues still," she said.
There is a common myth that if one teaches sign language to the child, he or she won't be able to learn spoken Russian. The statistics and facts reveal just the opposite. Nevertheless, because of this myth, parents in Russia (and other CIS Field countries) don't feel it is necessary to learn sign language to communicate with their children, even if that is the standard practice in other countries.
Another myth that deaf/hard-ofhearing people believe is that they cannot legally adopt children. 
So, Tanya developed a dream: "It would be so amazing if deaf parents could adopt children with hearing problems."
She contacted an Internet portal for deaf and hard-of-hearing people called gluxix.net (literally means "there are no deaf people") and they did an interview with Tanya, in which she spoke in sign language about the rights of deaf people, particularly the fact that they can be adoptive parents. They also interviewed five deaf/hard-of-hearing children in sign language.
This interview was the trigger for the deaf/hard-of-hearing community to begin exploring adoption.
"There was a lot of feedback as well as many questions," Tanya said. "Since the questions were similar in nature, I invited everyone who was interested in coming to a meeting to discuss all concerning issues." 
The meeting took place December 2015 at the orphanage, and 16 deaf people came. The questions discussed included volunteering at the orphanage and what kind of help is needed.
"Simply going to the orphanage once in a while to bring kids presents and to organize some fun events for them isn't just not helpful, it's actually harmful. The only real help for these children is to place them into families," Tanya said.
As the result of this meeting, some people have volunteered to teach the orphanage caregivers sign language and the orphanage director has agreed to hire a special teacher for deaf and hard-of-hearing children.
By Russian law, people who want to take in children have to go through a certain training before they can adopt. The orphanage regularly conducts these classes, but they are always geared toward the hearing people.
The first school for adoptive parents of deaf/hard-of-hearing children took place in spring 2016. In the summer, a couple from the school adopted one of the boys. Another lady, from the Moscow Bible Church, who took the adoptive parents' classes before, adopted a 16-year-old deaf girl from the orphanage, as well. All but two of the other deaf/hard-of-hearing kids were taken by hearing families. Of the two children left, one boy is waiting for his birth mother to recover her parental rights, and another girl has turned 18, so she is technically old enough to live on her own.
Currently, a second group of deaf/hard-of-hearing people is taking the adoptive parents class. Since all the deaf/hard-of-hearing kids were adopted from the orphanage where it all started, right now the team is looking for other orphanages that have children with hearing problems who are available for adoption.
For more on this story, read "Russia church begins deaf ministry"